Gilbarco®, Wayne® and Aspro®…
Which brand of fuel pump do you need to control?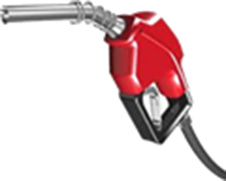 Orchidea is the ideal solution for fuel pumps control.
Composed by a high level interface for the connection of the points of sale, interacts with different brands of fuel pumps in the market, providing full control of fuel sales.
BENEFITS
Orchidea is the ideal solution for control of fuel pumps at the Service Station.
Supports direct access to fuel pump, differed price update (buffer), multiple authorization modules, improving Service Station performance and operational flexibility, in self-service mode, as well as in full service.
Flexibility in management and control of fuel pump
Its architecture allows managing fuel prices by hose, supporting up to 250 types of payment types, cash or credit, managing price discounts and/or surcharges, making products management extremely easy.
CL- Multipurpose Box
It interfaces with Gilbarco, Wayne and Galileo pumps and also with Gilbarco CRIND and Veeder-Root BIR modules.
Unattended mode (Self-Service)
It allows to setup 100% self-service operation, without the need to install a point of sale system.
Report Generation
It includes printing of totals and closing shift reports. The configuration parameters also generate reports for backup and/or documentation.
Orchidea Monitor in real time
Real time fuel pump status allows the user to know the activity at the same time of the operation.
Low maintenance
The fuel pump controller has proved to be a simply, powerful and strong solution that autonomously operates with very low support and maintenance.
Pump Inventory Management
Report the fuel pump manufacturer, model and firmware version.
Multiple authorizations
Multiple authorizations can be setup by pump for immediate response when multiple authorization factors are required.
Safe environment
The compatible Verifone PCI terminal offers a secure and stable operating platform. The absence of moving parts reduces the amount of hardware services support.
FEATURES
Software
Multi brand controller.
Support following fuel pumps: Gilbarco, Wayne, Aspro and Galileo.
Support multigrade preset authorizations.
Operation mode: Self and Full service.
Support gallons, liters and cubic meters.
Multi-host authorizations.
Support up to 32 fuel load positions and 250 cash and credit payment modes affecting prices.
Base license includes discount management support and deferred prices.
Communication with several hosts via serial (up to 38.400 bps) and TCP IP through Ethernet.
Support 5 and 6 digits of currency display and multiple decimals positions without additional license costs.
Real time report of dispensed amount to local and remote systems.
Smart card used for software license protection.
UDP/POSIX used for alarm management system and remote diagnosis.
Hardware
The application runs on VX510 or VX570 Verifone Terminal.
Requires VerixV OS Version 8A4 or up.
CL-BOX supports Gilbarco, Wayne and Galileo fuel pump protocols.
Up to 8 fuel pumps per CL-Box.
BIR compatible module.
UL certification for terminal and power supply.