Could be that easy?
With OTHOS Head Office, business productivity, profitability and control are much easier to manage.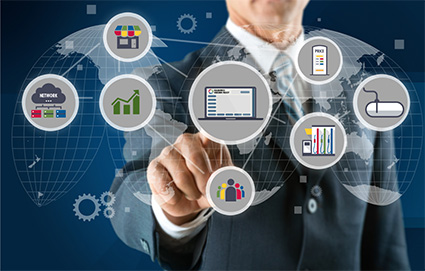 Now you can be in command of your operation with real time information, controlling and making more efficiently the Management of the Service Stations Groups.
BENEFITS
Remote management, consolidation of all site network information and the advanced control and monitor functions, make OTHOS Head Office the integrated solution to manage the information of the service stations network.
A powerful Interface Manager (IM) consolidates the Service Stations information centralizing it in only one data base.
Its Price Distribution module (PM) processes the prices interface, generating the distribution files, triggering alarms when distribution errors or manual changes are detected.
Wet Stock Manager (WSM) allows reconciling fuel and analyzing variances.
Plant deliveries versus received, sales reconciliation by hose, differences of totals versus reported volumes and stocks reconciliation by tank are just only a few of the added value reports and information provided by this module.
Site Transfer Engine (STE). Supports transfers and interfaces from sales to fuel prices to/from sites to headquarters systems.
Statistical Fuel Loss Detection.
Retail Audit for Service Stations (RASS).
Management of Safety and Environmental for SS (CRAT).
Fuel Quality Control System generating reports for different management levels. (LAB).
A Dashboard (KPI) is provided for monitoring performance of the stations through OTHOS Business Intelligence component.
FEATURES
It uses a SQL client/server database structure for storing historical information as well as site configuration information.
The central database could be accessed by several clients at the same time from any PC just by using a web browser. Any manual data input must be approved to ensure integrity, allowing keeping a consistent database. Data input to the Database is 100% validated.
Data is exported to the ERP only when integrity rules are confirmed.
Integrity verification rules are configurable.
Data that doesn´t fulfill the integrity rules is retained until manually adjusted.
Traceability of manual adjustments through exceptions logs.
Automatic processing and manual intervention by exception.
Automatic alerts identify that manual adjustments are required.