Unattended Payment Terminal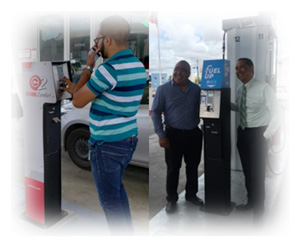 OrionTech Unattended Payment Terminal application is installed in a pedestal on the side of the pumps. Each pedestal consists of Card Processor/CPU, Keyboard with LCD Display & Printer.
FEATURES
Pedestal installed at the site forecourt.
Pedestal interacts with customers, reads credit/debit cards, PIN entry, performs encryption and communicates with host to validate transactions.
Card tracks and PINs only leave the UX terminals secured by Card processor standards.
Credit / Debit / EMV support.
Integrated with POS through open standards, End to end encryption with Payment Network and easy updates, no sensitive data in Commander controller.
Solution Architecture